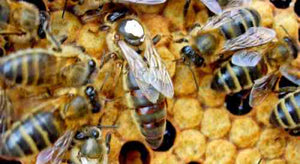 2024 Queen Honey Bee
Queen Honey Bees are raised by us from our own overwintered stocks on the farm.
We choose from the strongest overwintered hives that also had outstanding production and gentleness the previous season. Disease and mite tolerance are also evaluated.
Queens are for pickup only!!! We do not ship!!! Availability depends on our NY weather, but the earliest will most likely be June.
These are true northern queens; we do not move our stock south to raise them there and bring them back in spring. Our bees stay here in NY for the entire year.
These are pickup items only.